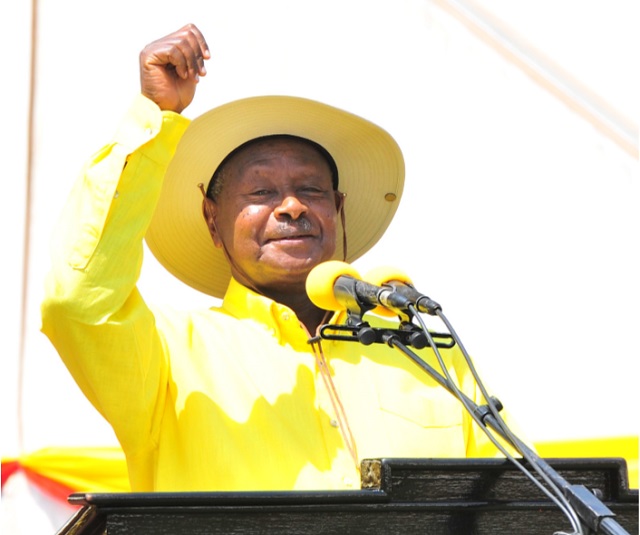 Uganda's leading political party, the National Resistance Movement, (NRM) has today morning (the 9th November 2020) commenced its scientific election drive in the country in a campaign that would see the party garner wide support towards securing a victory for the incumbent President Museveni for a renewed term (2021-2026) that would also see victory for the party as a whole.
The launch of the scientific election campaigns came with a program for the first week ending Friday 13th November, with a drive starting from Buganda on 9th, Lango on the 11th, West Nile on 12th and the 13th November 2020.
The programs and the campaign will be running live on all radio stations and UBC TV in those selected areas, on all Buganda stations for the Buganda Campaign, all radios in Lango and UBC TV for Lango Campaign and all radios in West Nile and UBC TV for the West Nile Campaign. All programs start at 7pm.
In Buganda, the president also today met with NRM leaders from the Luweero area, at Kawumu, Luweero.
For a visual, below is the program.