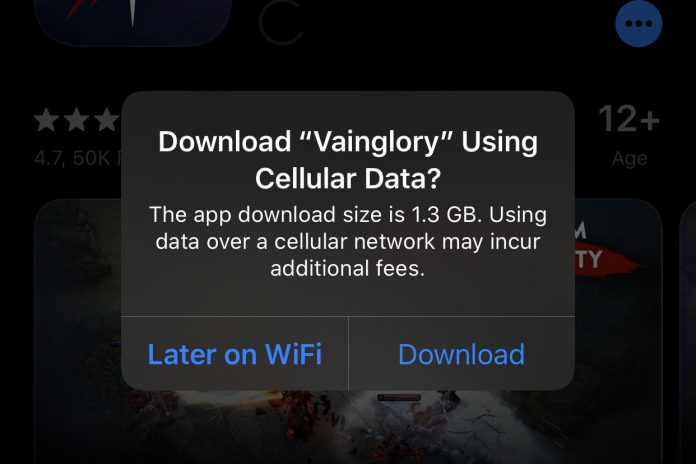 Just in case you live in an area where open WiFi networks are rare or perhaps have a really large data plan, then you going to enjoy the new iOS update.
Previously, if you wanted to download a big app when not connected to Wi-Fi, iOS would pop up a message telling you that the app wouldn't download until you connect to Wi-Fi.
With iOS 13, you can really put your unlimited data or big data plan to the test with multi-gigabyte downloads. The new popup for apps over 200MB allows you to download later over Wi-Fi or right away over cellular.
This feature comes in handy when you really need to update or download an app that you want to use urgently but have no wifi connectivity.
To activate the ability to download apps over 200MB on iOS 13, go to Settings > iTunes & App Store, you can set iOS to always allow app downloads over cellular, ask only when over 200MB, or always ask.