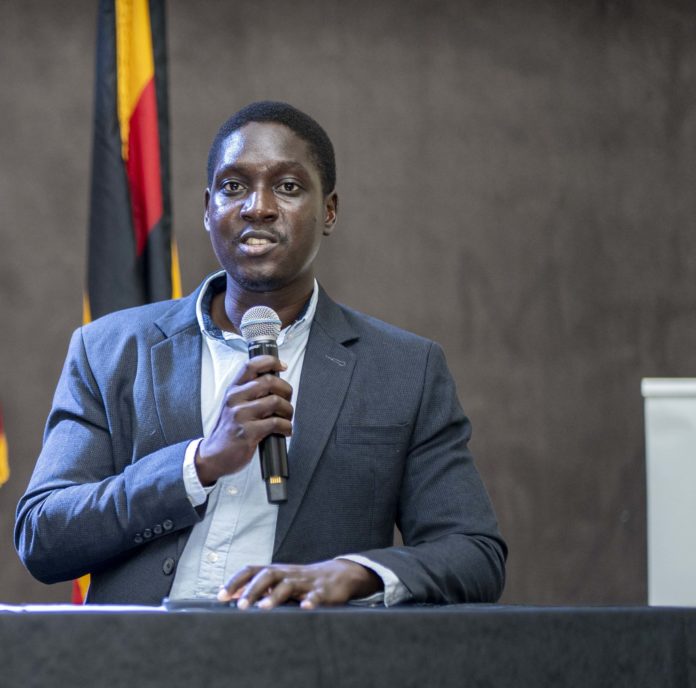 SHONA and Biovision Foundation have joined forces to introduce The Neycha Accelerator & Fund (Neycha), aimed at identifying and collaborating with growth-oriented Agroecological Enterprises (AEEs) in Uganda and Kenya. Neycha provides these enterprises with the necessary resources, including capacity building, capital, and networks, to enhance their impact and foster growth. The initiative seeks to support innovators and entrepreneurs in the agroecological sector who are working towards sustainable and regenerative food production, ultimately contributing to a holistic and circular agrifood economy in both countries.
Agroecology represents a sustainable and socially responsible approach to agriculture, promoting the production of healthy and nutritious food while simultaneously regenerating soil fertility, enhancing biodiversity, and improving the livelihoods of farmers and communities. Agroecological enterprises operate across the entire agricultural value chain, aiding farmers in transitioning to agroecology and promoting the 13 principles of agroecology through various activities such as organic input supply, agroecological farming practices, purchasing and trading of agroecological produce, processing, retailing, and promoting consumption of agroecological products.
These enterprises offer numerous advantages, including improved access to safe and nutritious local food, generating local wealth through job creation and increased incomes, building a robust local market, and fostering cyclical economies by enhancing resilience, soil health, and biodiversity.
Fabio Leippert, Co-Lead Policy & Advocacy at Biovision Foundation, emphasized the importance of capacity building and suitable finance for AEEs in Kenya and Uganda. By combining these elements and fostering connections, The Neycha Accelerator & Fund aims to enhance the business viability of agroecological enterprises and position agroecology as an attractive sector for investors and funds.
Through the Neycha program, agroecological enterprises in Uganda and Kenya will benefit from tailored business training, mentorship, and coaching by top experts in business and agroecology, enabling them to strengthen their business models, value chains, and agroecological impact. They will also have access to capital ranging from USD 10,000 to USD 50,000 in the form of direct loans and revenue share loans for working capital and asset acquisition, facilitating revenue growth. Furthermore, the program will help these enterprises expand their networks by connecting them to markets, potential partners, investors, and stakeholders, while also showcasing them as role models in the AEE community.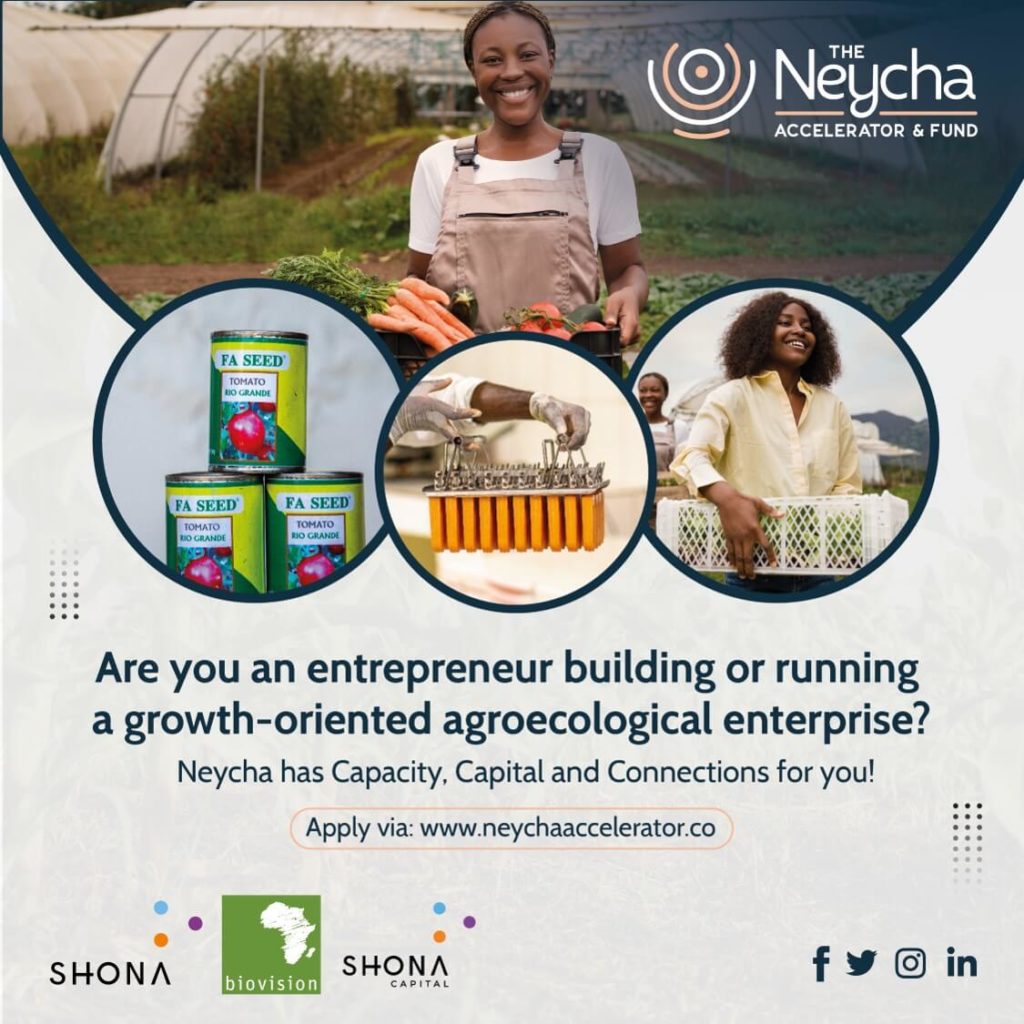 Joachim Ewechu, CEO of SHONA, highlighted the unique approach of The Neycha Accelerator & Fund, which combines capacity building with capital, allowing partnered enterprises to implement their learnings promptly. Ewechu emphasized that these agroecological enterprises will have the opportunity to refinance multiple times, with support provided to secure additional external investments. By supporting the success of these enterprises and showcasing their viable business models, the initiative aims to attract more capital into the agroecological sector in East Africa.
To qualify for The Neycha Accelerator and Fund, agroecological enterprises must be registered for-profit entities operating in Uganda or Kenya. They should have at least three years of operational experience, a solid customer base, and generate a minimum of USD 40,000 in annual revenue. Profitability or a clear path to profitability, along with a viable business model and audited financial records, are additional requirements. The enterprises should also possess a well-defined growth plan for the next 2-3 years and express a genuine interest in building their capacity and attracting capital to achieve their growth objectives.
The Neycha Accelerator & Fund plans to collaborate with a minimum of 20 agroecological enterprises per year and make at least 12 investments annually in qualifying enterprises. The initiative is expected to significantly impact East Africa by promoting agroecology as a sustainable agricultural practice, resulting in benefits such as increased access to healthy and nutritious food, improved soil health, economic empowerment for farmers, enhanced biodiversity, and greater food security and resilience.
Agroecological enterprises interested in participating in The Neycha Accelerator & Fund can submit their applications through the program's website at www.neychaaccelerator.co.