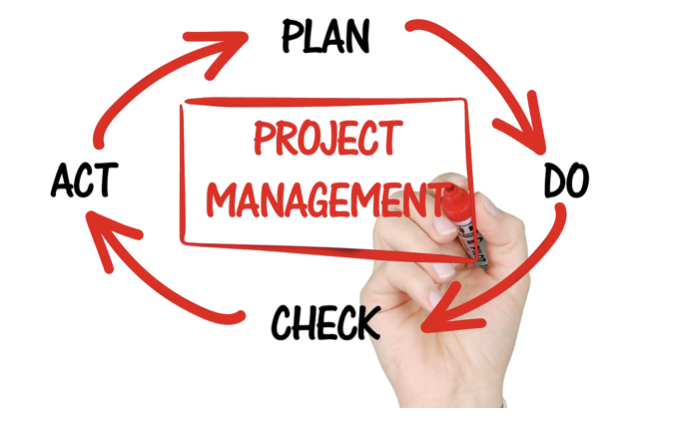 Project management often forms the most integral part of almost any business. It is a standard process that mainly involves formulating and executing a workable plan to accomplish projects and achieve specific objectives within budget and agreed timelines.
Project management often covers a wide array of topics. While you do not need to be a project manager, juggling between different project elements often makes project management a difficult task for beginners.
Luckily, there are many tools available that you can use to make things easier.
Project management is an application process of skills, methods, expertise, and experience designed to complete projects and fulfill specific business objectives. Unlike management, project management is not an ongoing process because it features a finite timeline and final deliverables.
Why is Project Management Important?
The ultimate purpose of project management is efficiency, and its importance to your business cannot be overstated. When done right, project management often helps streamline different business processes and allows your project team to focus on work that matters. Learning the basics of project management and implementing them in your business should help keep tasks on track, project budgets in control, and eventually improve your organizational bottom line.
Here are more reasons why project management is essential:● Ensure alignment between teams: Deviation is one of the leading reasons most projects fail, and this mainly happens when the project team is out of sync and not working towards a common goal. In addition, this happens when businesses fail to use a project management plan in their operations. An effective project management plan will help keep your teams aligned throughout their lifecycle, maximizing your chances of success.● Smooth communication: Communication is a critical component of project management, as it helps run successful engagements and foster seamless cooperation between teams. Project management processes help smoothen communications between team members, keeping unnecessary confusion and conflicts from bogging the project down.● Improves planning: It is through planning that projects often come to life. Having the slightest sense of project management basics usually means that you can set proper project expectations around key project deliverables based on the available resources at your disposal. In other words, project management often informs planning and ensures your projects are within budget and delivered on time.● You can learn from past projects: Project management often provides a unique chance to learn from the failures and successes of past projects. You can use this chance to review what worked and what did not work. This knowledge will help prevent repeating the same mistakes repeatedly but rather improve your approach for the next project.● Ensure task completion on time: Project management works to boost efficiency. It is an orderly process that ensures that teams know who is doing what, how to do it, and when it is due. This way, it helps to clarify roles, streamline input and ensure that tasks are completed on time.
What are the Phases of Project Management?
Finding a Software that Works for You:
Project management often involves balancing various elements of a given project, meaning that you are constantly exposed to a wide array of unexpected challenges to overcome. While it is not necessarily hard to learn how to manage a project, mastering the skills involved makes project management difficult.
Lucky for you, there are numerous tools that you can use to make things like budgeting, monitoring, and scheduling a breeze. A project managementapp essentially offers the most effective way to automate project planning, tracking, and delivery.
Whether you are beginning project management or not, these tools will help you hit the ground running. But you need to ensure that you first find one that works for you. To do so, you will need to keep an eye out for top features for collaboration, file sharing, task management, and reporting.
The initiation phase often entails defining the project. It involves sorting out the project goals, shaping its scope, assessing the resources needed, assembling the team, and determining their roles. Clarifying project expectations at this stage will help give your team direction, ensuring that they are all aligned towards attaining the same goal.
The planning phase often forms the backbone of project management because it lays out its roadmap. In other words, it is where you determine the necessary steps to follow to achieve your project goals fully and complete the project.
Here, you will need to establish timelines, estimate budget, set up milestones, and source essential resources. It further involves detailing communication protocols, predicting risks, and preparing a contingency plan. You also have to decide and assign milestones to your team in this phase.
The execution phase is where the project comes to life, as teams work on different tasks. At this stage, you will swing your plan into action, provide your team with efficient workflows, track progress, mitigate risks, manage quality, and foster more collaboration. In addition, you can take advantage of the project management software you choose to help you make things easier.
This phase often marks the end of a project and is where you bring all project activities to a conclusion and turn in the deliverables to the client. Many usually use this stage to assess the successes and failures of the approach used and celebrate their achievements.
Become a Project Management Pro
Project management often helps prevent chaotic management and ensures that projects are completed on time and within budget. However, it usually involves many moving parts, making it hard for beginners to master. While numerous tools are designed to make things easier, learning the basics of project management will help give you a quick head start.