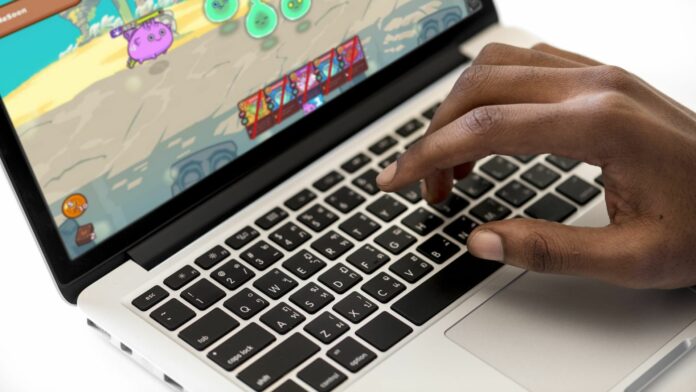 In the last decade, over a million people have relocated from sub-Saharan Africa to Europe. Unofficial numbers could be much higher: according to surveys, every third in such overpopulated countries like Nigeria is planning to move to the wealthy lands of the EU or North America in the near future.

The consequences are harmful to both donor and recipient regions. African countries lose labour force which can improve their own economy, while the Western social system is about to crash, unable to house such a number of new inhabitants. Moreover, most migrants remain illegal, often with a lack of basic civil rights. Despite that, the migrational wave rises: the COVID-19 pandemic has made millions unemployed so they have no choice but to run.

But the international startup CGU (Crypto Gaming United) offers people from non-Western regions — such as Africa, Asia, or Latin America — a unique platform to earn money without leaving their homeland. All you need is a stable Internet connection and dedication to computer gaming.

CGU works like a marketplace to connect buyers and sellers of virtual gaming items — such as game characters or game armory.

In lots of RPG-style games, to level a high-ranked character, you need to play for days or weeks. But many users, instead of wasting time, prefer to acquire their powerful game item from other gamers. Also, some rare game characters are unable to be acquired without money.

This is the key of the CGU's 'play-to-earn' concept: growing such goods, like a farmer grows his grains for sale. In the Philippines — one of the countries of its first appearance — CGU unites over 1200 gamers. On average they earn $15 a day. The most successful players, after months of training, can achieve much more: up to $200 a day. Moreover, this platform lowers the threshold to enter these games: some high-ranked game characters cost a lot, and now you can just borrow them from CGU, like taxi drivers borrow cars from Uber.

And now Crypto Gaming United is coming to Africa.

Just like many residents of Africa, the creators of CGU had faced poverty, hunger, and disappointment in some periods of their lives.
'I came from the poorer part of New Zealand', Maurice June, a CGU co-founder, recalls. 'I was raised around drugs and violence. At the age of 17, thanks to the guys from the social service, I managed to break. It changed my destiny and thereafter I dedicated my life to help people achieve their dreams'.
Another CGU co-founder, Sergei Sergienko, used to live in a poor migrant camp the first months after his family had relocated from Russia to Australia in the 1990s. Then some of his startups failed and the young entrepreneur faced losses. But the CGU project was launched with such success, raising $5 million from seed investors and an additional $10 million pre-IDO, the project now generates over $15K a day.

At the moment CGU has already come to Zambia, Nigeria, Ghana, Kenya, Uganda and Morocco, its most successful market in North Africa. Here, the main game CGU is working with is Axie Infinity: a game where users breed, raise and train their virtual creatures looking like axolotls which could be bought or sold for SLP, a cryptocurrency for internal payments within the platform.

'Initially, I said to the African community: 'we are here to help you to earn and maximize your opportunities,' co-founder Marco Selorio recalls. 'In Zambia, the members of our community began from 20-30 SLP per day, and one of the guys has hit 106-107 per day after 2 weeks of training, so I thought: 'Oh my God, it is working!'

The next destination is Rwanda. CGU is looking for gamers, community leaders, and ambassadors. Additional information, including the instructions of how to join the community and start Playing-to-Earn, is available at its website: https://www.cgu.io/ Also, interested players can join CGU on its server on Discord, a famous communicative platform for gamers: http://dsc.gg/cgu/

Will an ambitious startup triumph in the Country of a Thousand Hills? The founders of CGU don't want to exploit Africa — as you see, they're just seeking to help African people to fairly earn with the rest of the CGU world community. They hope that with an opportunity to gain money thanks to new digital technologies, a person could stay in his beloved homeland instead of abandoning it.
CGU is a cryptoplatform that promotes the play-to-earn business model. The company has gathered over 100 thousand community members from over 30 countries, with over 5.800 active scholars (by applying for scholarships, players will also be able to set goals and measure their performance by checking their daily earnings in gaming tokens) earning tokens at this moment, after its successful IDO, during which $2.5 million worth tokens were sold in a record 6 seconds. This made it possible for the company to become the world's biggest play-to-earn gaming guild. Its players are primarily based in developing countries, where an opportunity to earn in NFT-games becomes an alternative to unemployment and small wages.
NFT-games are games that integrate NFT-technology with content creation (characters, items, maps, etc.). They also provide the users with in-game currency which is based on, or directly correlates with an existing cryptocurrency (most often ETH — Ethereum is a blockchain platform with its own cryptocurrency, called Ether (ETH) or Ethereum). The games are based on the "play-to-earn" principle. The more time a player spends in the game performing certain actions (for example, fighting other players), the more in-game currency (tokens) he or she collects and the more real money they get.
IDO — Initial DEX Offering. It means the project is launching a coin or token via a decentralized liquidity exchange.
CGU was founded by natives from countries all over the world: Maurice June from New Zealand; Sergei Sergienko, an immigrant from Russia to Australia; Marco Selorio from Philippines; Mark Carnegie from Australia and Raman Nambiar, also Australian born of Indian and Polish descent.