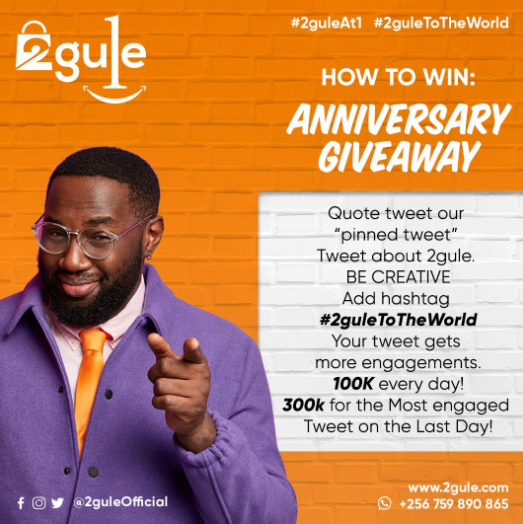 The month of August has probably started with awesome news as online shopping masterhouse 2gule is set to celebrate one year anniversary in style.
2gule has been rocking the airwaves over the months as the only importer of authentic goods from the US, UK and Canada. Despite of the coronavirus pandemic and all the effects it has caused and left, 2gule stuck with her mandate of delivering customers merchandise at affordable prices.
Just like weeks ago when the company gave out cash prizes on Twitter during a quiz about the brand, they will be going bigger this time.
For the one week period that leads to the company's anniversary, 2gule is offering 100K everyday to one lucky twitter winner with the most engagement after quoting their daily pinned tweet.
Here's how to get in the draw…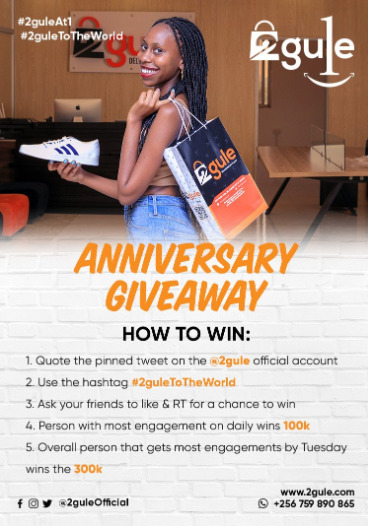 Rush over to the 2gule Twitter account and start securing the bag.