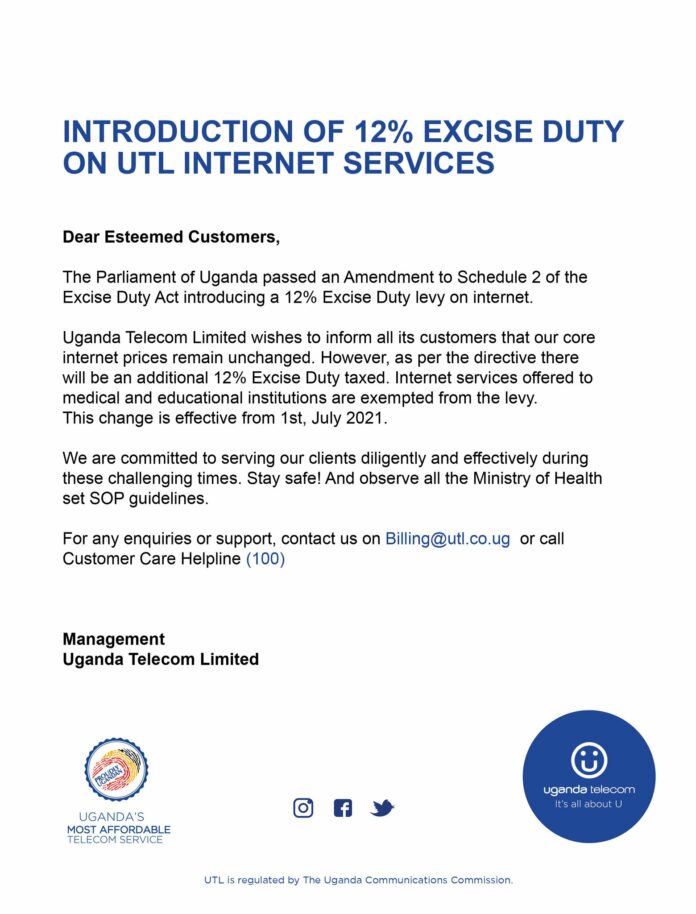 In an article we published on the 1st July 2021, we indicated that the Excise Duty (Amendment) Act, 2021 had taken effect and with it came the removal of the controversial Over the Top Services (OTT) tax, and the introduction of a new indirect 12% tax imposed on internet data, that telecommunication companies and internet service providers (ISPs)were yet to levy on the new data packages.
While some telecommunication companies and ISPs expressed that they would not be levying the taxes, others remained silent on their position, and a week later, many have resolved to impose the new tax, increasing further the cost of internet in the country, and further increasing the digital divide and impacting on the accessibility to digital services and internet.
By press time, four telecommunications companies and ISPs including Airtel, UTL, Lycamobile and Simba Fiber have made their intentions to clear to impose the tax, and have gone ahead to impose the tax, albeit in varying proportions.
Airtel for instance has indicated that it will only levy the tax on Fixed Internet Services (internet for businesses) where it has indicated that "…be informed that the Parliament of Uganda passed a new tax structure whereby an additional 12% Excise Duty Tax will apply on Internet Services effective 1st July 2021…take note of our Airtel Business rates".
Under the new Airtel rates, the fee for the shared plan has now increased from UGX. 350,000 (about 97.2$) to UGX. 392,000 (about 109$), and where the users have a "dedicated internet and data plans, the new tax rate will be imposed on a case by case basis basing for the internet users. The new rates do not affect non business packages, a presumption that probably the companies are willing to incur the burden of the tax.
UTL on the other hand has also released a communique where it insists that "our core internet prices remain unchanged", and yet continued to impose the 12% tax "as per the directive" by the government under the new law, in which case "there will be an additional 12% Excise Duty taxed".
The companies are however imposing an exemption to institutions that use internet for the provision of medical and educational services.