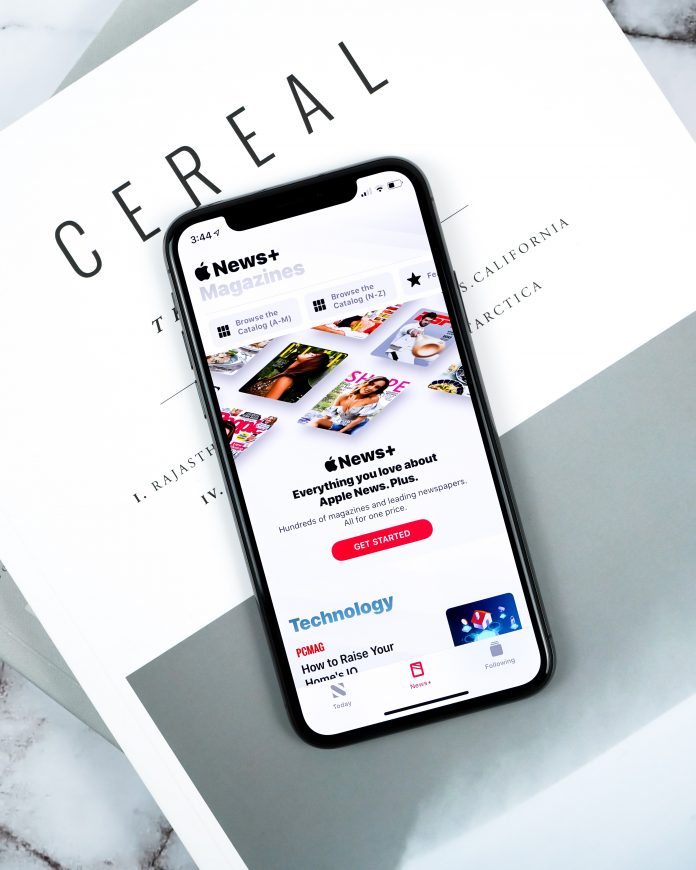 In March 2019, Apple launched a new subscription service known as Apple News Plus+ in Canada and the US. Now, Apple has plans to launch the same in Australia and the UK during the fall.
Whenever Apple makes such announcements, the public reaction can be extremely varied and as such, many publishers feel some degree of reluctance. If you're a publisher and you're thinking of signing up, it's recommended to learn more about Apple News+ before making a decision.
How should you decide if Apple News+ is for you?
You can use Apple News+ as a channel for acquiring your own platforms rather than using other paid subscriptions. However, the biggest concern of publishers, which makes them reluctant to participate in Apple News+, is the relinquishing of control of their product and content. Also, you can't get the data you need to analyze behavior and target visitors.
At the end of the day, the decision is yours. But if you still aren't completely sure, then you should also know about how to unsubscribe from Apple News+. To know the complete process, click here on https://setapp.com/how-to/unsubscribe-from-apple-news-plus. That way, you know what to do if you realize that this subscription service isn't right for you.
What do you need to know about Apple News+?
Making this kind of decision takes a lot of consideration. To enable you to make the right choice, here are some key facts you should know about Apple News+ as a publisher:
1. It Already Has a Lot of Subscribers
According to Apple, its news service had attracted over 200,000 subscribers and within 48 hours after its launch. Tim Cook, the current CEO of the company, stated that the free news service already has 85 million active users each month now.
Moreover, he claimed that it is now the "Number One" news app in the world. Apple claims that every month, people read over 5 billion articles Apple News+.
2. It Has a Lot of Participants too
In the USA alone, there are more than 300 magazines included in Apple News+ across several categories. This is because Apple has been diligently making deals with most of the biggest magazine publishers around.
They have also won over popular publications like National Geographic Magazine, Vogue, The Wall Street Journal, and The New Yorker have come on board too.
3. What's Included for Readers
For the monthly fee that a subscriber pays Apple News+, they get access to over 200 popular magazines that cover a wide range of categories. Moreover, both the current and past issues from several magazines are also included.
4. Many Publishers Feel Concerned with the Price
The timely investment of Apple in its new subscription service makes a lot of sense. The company knows that the iPhone business isn't doing as well but its subscription services, especially Apple Care and Apple Music, are on the rise. For readers, this service is a winner. But for publishers, it has raised some concerns.
The company takes 50% of all subscription revenues leaving the other 50% for the publishers based on how many users read their stories. As a publisher, this is a major concern as you make a lot more than your share with your own subscription model.
5. It's Limited in Terms of Availability
Users can access the content of Apple News+ in the Apple News app through the new Apple News+ tab. This shows up on iPads, iPod touch, and iPhones that run on iOS 12.2 or later and on Macs that run on macOS Mojabe 10.14.1 or later.
For a user to subscribe and access content, they need to be in Canada, the USA, the UK or Australia. Apple has yet to broaden this service's availability.
6. It Isn't as Advantageous for Publishers
Apple has promised that they won't find out what subscribers read in Apple News+ and they won't allow advertisers to track them. This means that what subscribers read in Apple News+ won't follow them across the web. This is one of the greatest advantages for readers. Of course, this isn't as advantageous for publishers as this means that you cannot get relevant customer data.
7. It Has Lovely Formatting
The new issues of some of the magazines in Apple News+ use proprietary formatting designed specifically for this subscription service. The format also supports full-screen interactive media and other cool features. Some magazines, however, aren't updated with the new format because their main issues are in plain PDF formats.
Conclusion
Participating in the Apple News+ subscription service will most likely help you reach a wider audience. In addition, the Apple company rides on high motivation that they will succeed in their subscription-based services, especially now when its iPhone hardware business has slowed down. Apple News is effectively webifying the magazine industry and it is here where Apple News+ can find its true calling, even though the usability of the app is not yet perfect.