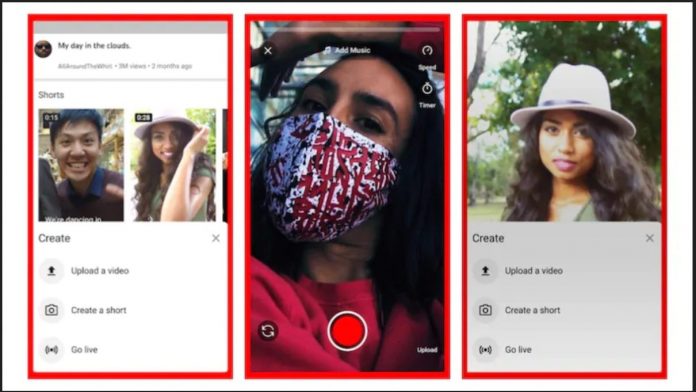 Instagram recently launched Reels in select countries and subsequently made a global rollout of the feature, a competitor for ByteDance's Tik Tok as an attempt to reduce the Chinese company's global widening support. Already it is reported that the Chinese version of Tik Tok Douyin, has 600 million daily active users.
Google is also said to be launching Shorts, a Tik Tok like feature but within the You Tube App. The feature is already being tested in the Indian market before a global rollout can be made. However, only the beta version is available as of now.
It should be noted that both Reels, and Shorts seem to get their first testing in India, a country that at the start of the year banned Chinese apps including Tik Tok, accusing them of being threats to the country's national security (as if to pave way for the influx of American business).
Chinese companies, like Tik Tok (and Huawei) are already fighting bigger wars with the US government. The launch of Youtube Shorts and Instagram Reels further adds to the list of challenges that the Tik Tok and similar Chinese companies have to overcome.
Tik Tok sale?
Trump issued an executive order compelling the company to sell its US business to an American company that will not have direct or indirect Chinese government control. A deadline to identify a buyer was set for the 15th September with Microsoft and Oracle as the only bidders.
Yesterday, it was revealed that Bytedance rejected making a sale to Microsoft and instead decided to partner with Oracle. The executive order by Trump required an outright sale with Bytedance in effect severing its connection with Chinese Bytedance. A deal with Oracle that is not an outright sale creates more uncertainty as to the future of Tik Tok in the US as there will be a likelihood that the Trump administration rejects the deal. The deal has to go through government approval.
It is possible that the decision for a partnership is in response to reports that the Chinese government rejects any idea of a sale and that it would rather see the application shut down, than a forced sale.
Reels and Shorts might not be a threat to Tik Tok for now, as it seems any attacks against the company have created more support and gotten more users installing the application like the saying, "any publicity is good publicity".