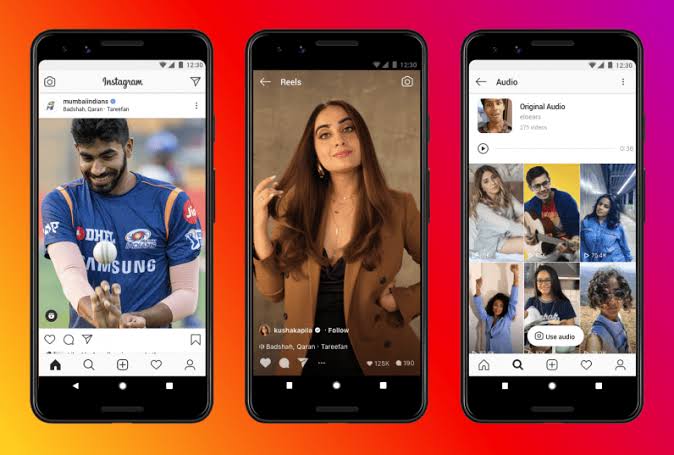 Instagram is widely rolling out a new feature branded Instagram Reels, in their app, that will see the application compete for users with TikTok as the services offered are identical. However, so far, the service is geographically limited and only available in a few countries.

So far, Reels has only been rolled out in India, Germany and France. In the next few weeks (early August), Instagram will see the feature in the United States market, and then 50 other countries. In that period, the feature will still not be available worldwide. Instagram Reels launched in India, just after the country banned the App and several other Chinese Apps.

With the growing popularity of the Chinese app, known for creating and shot clips, Zuckerberg months ago tried to buy TikTok, but it was not selling. He them embarked on damaging the Apps fame, accusing the company of being in bed with the Chinese Government, and sharing user data.

After the failed attempt to buy TikTok, Facebook would later be seen replicating the App, leading to the birth of Lasso. Lasso failed to compete with TikTok that was already billions of downloads away. A few weeks ago, Facebook abandoned Lasso, and made the decision to focus of Instagram Reels.

Reels is an Instagram feature, only available in a few countries in the world. With Reels, Facebook sees potential for its growth to wider users as all that would be needed is just an update, and the millions of users with Instagram will automatically be having Reels enabling the wide spread access that Lasso failed to achieve.

The feature allows users to share 15 second long clips from their Instagram Stories feature. One can set background music to their videos, or make their own audios to add to the videos. It also has a countdown timer to enable a user adjust video speed.

The videos can be shared directly on Instagram Stories, sent directly to a specific user in their DMs or added to a new Reels tab on a user's profile. It also comes with an Instagram Explore tab where the most viral videos are shared.

It is not yet certain when Instagram Reels will be launching world wide, but according to the growing country roll outs, it might not be long before the whole world receives the feature. It is also not certain whether the App will actually outcompeting TikTok, or it will always be