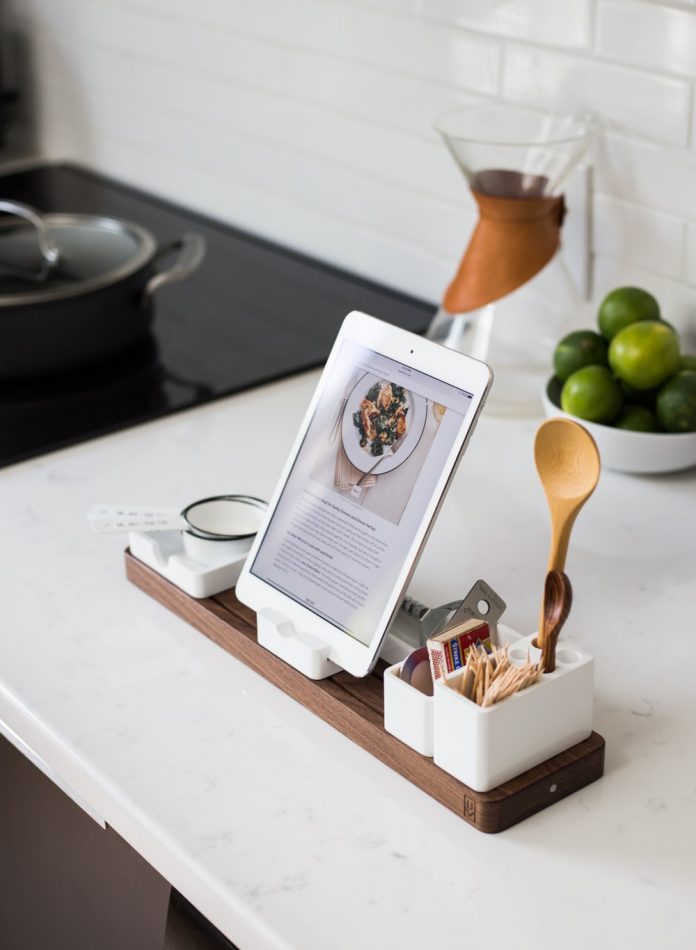 In today's fast-paced world, everyone is in a hurry, especially when it comes to the food industry. Restaurant owners, customers, and everyone in between often struggle to find enough time in a day to get everything done.
Time is valuable to everyone. It is vital today for restaurants to go digital and stay updated with the latest technology to keep up with the difficult times.
Here are some of the must-have digital systems that will benefit your restaurant business in the long run:
Digital Temperature Sensors
Looking for an effective solution to help prevent food waste and food safety in restaurants? Continuous temperature monitoring sensors are your solution.
In a sector with tight margins and rising competition, restaurant owners must embrace automated or digital temperature sensors. This system eliminates issues such as expensive product loss, thus ensuring your brand's protection.
Deploying digital temperature sensors offers many benefits for restaurant owners. The technology can:● Prevent product loss: These sensors are effective and affordable ways to minimize product loss in your restaurant. The technology monitors freezers, cooling drawers, walk-in coolers, and other equipment. It also provides proactive alerts for any breach in the system.● Improve food safety: Digital temperature sensors help to ensure every piece of equipment is working correctly while monitoring temperatures around the clock. The system also provides real-time alerts in case of any malfunction or other issues that could pose food safety risks.
Kitchen Display System
Have you been receiving endless complaints about order times, or struggling with your staff forgetting to send orders to the kitchen? Or perhaps you've received complaints about incorrect orders since your kitchen staff could not properly read the writing on the tickets correctly?
When such incidences occur, inconvenience does not describe what you or your customers feel. It may be time to upgrade your restaurant and replace traditional order taking with kitchen display systems (KDS).
There are many ways digital display systems can benefit restaurant owners like yourself. The most obvious one is that your staff won't need to run back and forth between the floor and the kitchen. It also provides additional perks like eliminating lost or illegible orders.
By integrating this system in your modern POS software, you can acquire valuable information about your customers' interests. For example, the data collected when your staff takes orders can later be accessed, allowing you to analyze which menu items are popular and which were not.
While kitchen display systems are an asset for your restaurant, customers can also benefit from them as well. This technology offers your customers professional and high-quality services, which makes their ordering experience quick, seamless, and convenient.
Digital Inventory Tools
Managing inventory is vital for all businesses, but it becomes critical in the restaurant industry. Failure to accurately monitor inventory in your restaurant could lead to issues such as overstocking or shortage of necessary supplies and ingredients.
Upgrading to a modern inventory system is the best way to ensure you don't waste any money and get the most out of your investment.
The right inventory management tools can help you:● Maximize sales by preventing deadstock and out-of-stock incidences.● Improve customer services by lowering ordering lag time and errors.● Manage stock effectively so you can waste less storage due to overstocking or expiring stock.● Reduce labor costs by automating manual tasks.
The Cloud
Your restaurant is situated in an ideal location, you've devised the perfect menu, and your ambiance is pristine. What's next?
Your mind turns to technology. You're going to need an ideal point-of-sale system for your restaurant. That's where the cloud comes in.
Cloud system help make restaurant management effective in various ways:● Enhances security and less maintenance: Cloud data is stored on the cloud (remote server), allowing you to access information from anywhere. If you wish to check your restaurant's analytics, you don't need to be physically present on the site.● Upgrading becomes seamless and fast: In the fast-changing restaurant industry, being up to date is critical. Whether it's changing your payment software to protect your customers or adjusting the menu items to reflect new tastes, a cloud system can speed through the process.● Better management that leads to more efficiency: The system lets you manage everything in real life. Instead of analyzing lengthy reports before and after every shift, the cloud can view all sales, staff, and inventory in real-time.
Smart Oven
Kitchen appliances such as ovens have become increasingly advanced. Some are even compatible with your favorite voice assistant devices.
Voice controls are just the beginning, as smart ovens can also monitor the food you're cooking in real-time. If you've ever burnt anything in the oven, this might catch your attention-especially for restaurant owners.
Other features in smart ovens include self-cleaning functionality and compatibility with smartphone apps. Some even have built-in high definition cameras so you can check your food without having to open the door.
It's a great time to be a restaurant owner. With the invention of more digital systems, the restaurant industry is changing every day. It's time to go digital with smart appliances for your business.
Upgrading your restaurant with digital systems will improve management, lower unnecessary costs, and improve operations and customer services.