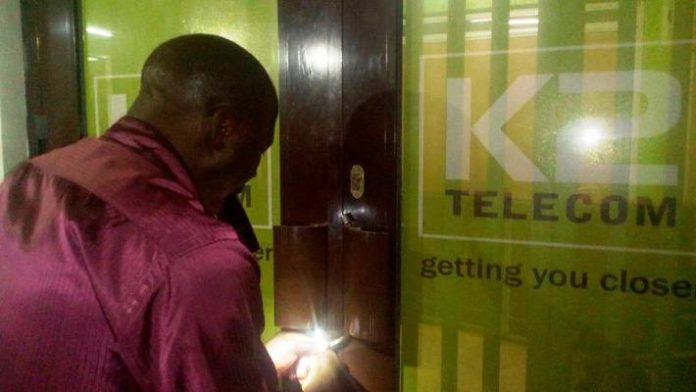 Troubled Telecommunications company K2 Telecom has been given a 'big lock' by the country's tax collecting organ, Uganda Revenue Authority over failure to pay taxes totalling to Shs95.8m, reports Chimpreports
Ian Rumanyika, the Manager Public & Corporate Affairs at Uganda Revenue Authority (URA) confirmed the closure.
"K2 telecom was closed last week. It has a debt of Pay As You Earn (PAYE) totalling to Shs77.8m. It also has a debt of Local Excise Duty (LED) totalling to Shs17m," Rumanyika said, adding that in total, the telecom firm that entered the Ugandan market on the eve o 2013 owes the tax body about Shs95.8m.
He added: "We have had a long discussion with K2 telecom from 2013 up to 2018 until we realized that the Memorandum of Understanding that we had [with them] was not being fulfilled as expected, so we had to close in last week and closed them. We expect them to come back on a table and probably clear the debt and then we shall re-open them." The offices will remain closed until K2 Telecom clears its debt.
K2 Telecom which is Buganda owned by major shareholders including Maria Kiwanuka and Kiwalabye Male. The telecommunications company which was established in 2013 offers both SMS and data service and has over 150,000 customers.