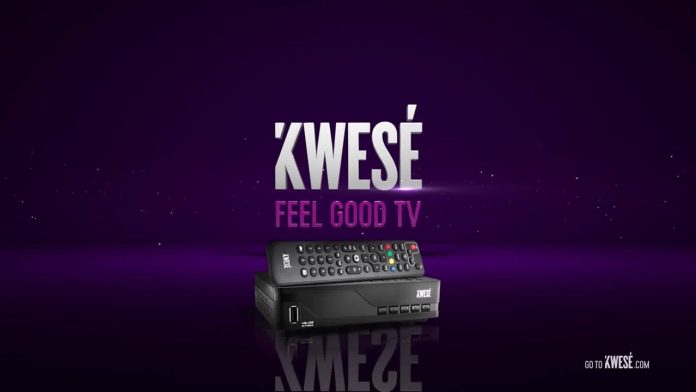 Kwesé TV and MTN Uganda are pleased to announce a new partnership which will provide Kwesé TV and MTN subscribers with a simple and convenient way to pay and renew their subscriptions services using MTN Mobile Money.  
Speaking during the official launch of the partnership Kwesé TV Uganda Country Manager Herbert Mucunguzi expressed that the partnership enables Kwesé TV subscribers to renew their subscriptions at their own convenience thereby enhancing customer experience.
"We are continuously reshaping our business looking for ways to provide efficient, convenient and simple services for our subscribers, thus partnerships such as these are of great strategic importance to Kwesé. Accessing premium sports, news, kids, lifestyle, faith and general entertainment programming has never been easier and we are proud to lead the evolution," expressed Mucunguzi.
To pay their 3-day, 7-day or monthly subscription fees, MTN subscribers with Kwesé TV subscription can follow a few easy steps; dial *165# on their mobile devices, select option 4 for Payments, then select Kwesé TV under the Pay TV options. From here subscribers can simply enter their Kwesé account number followed by the amount they wish to pay and confirm payment to continue enjoying Kwesé's premium programming line-up.
Since the launch of Kwesé TV in October 2017, Ugandan audiences have enjoyed endless hours of well-known and exclusive internationally acclaimed channels and programming encompassing all popular programming genres. From world class kids' entertainment in DreamWorks and Toonami, to edgy millennial entertainment in VICELAND and REVOLT. Premium American sports in the NBA and NFL, to the most comprehensive and diverse news line-up which includes CNN International, Sky News, Africa News and Al Jazeera to name a few, Kwesé TV caters to every viewing appetite.
But perhaps Kwesé's biggest game-changing aspect is its industry first pay-as-you-watch flexible payment options which give subscribers the choice between purchasing 3-day, 7-day and monthly subscription packages to Kwesé's full bouquet. Never before has premium content such as this been available from as little as 17000 UGX* with the added convenience of paying for its subscription through MTN Mobile Money.
The pan-African broadcaster and Telecommunications Company have already penned a similar partnership that covers over eight African countries. The extension of this partnership in Uganda further strengthens the collaboration between the two entities.
Olivier Prentout, the Chief Marketing Officer for MTN Uganda welcomed the partnership, noting that, "MTN Uganda's mission is to make the lives of our customers brighter. We are in the business of continuously seeking partnerships and services aligned to this mission; to benefit the customers as the end users. Kwese TV brings to our screens world class entertainment while MTN Mobile Money brings to the table ease of customer payments, convenience to the customer and quick turnaround time in reconnection for uninterrupted viewing via MTN Mobile Money. Welcome aboard, Kwese!"