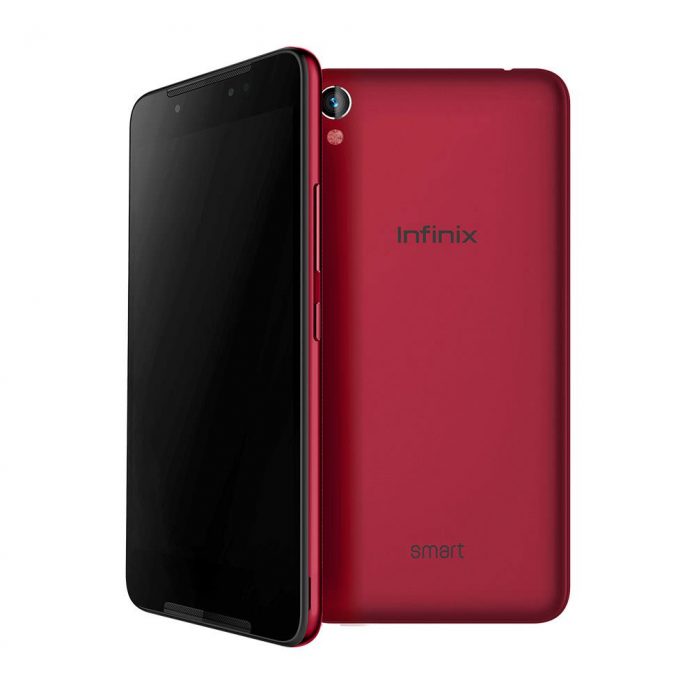 When it comes to fixing people's boring moods, Infinix Mobility Limited has somehow mastered this game by dropping one stylish phone to another in the ever changing technology business. Today allow me to take you through my 2-week thrilling experience with the stylish Infinix Smart X5010.
Before using any of its functions, you will be overwhelmed by the classy look of this amazing gadget that comes with a free USB cable which also doubles as its charger when connected to a free plug, all sealed in one affordable pack with a pair of headsets.
The Infinix Smart is physically a medium sized dual-sim Android/smart phone capable of fitting in your pockets which may one time save you from city pocket pickers. Feeling safe already? Well it has a lot more than just that. This Infinix Smart X5010 is also a smooth cool looking piece of gadget that you can comfortably pull out anytime, anywhere without feeling intimidated by the class of people you are surrounded with.
Being a quad core device with a 4.99 inch touch screen, you can ably view HD videos from both online and on your saved video gallery.
The Battery
This amazing Infinix Smart X5010 comes with an inbuilt non-removable battery that can take you up to a day on a single charge depending on your usage. This Battery is a 3060 mAh type which will save you from the trouble of carrying a charger to work or any other long lasting engagement. This amazing smart phone also gives you an option of monitoring which app takes a lot of your battery something that will make you decide on which application to use most especially when your battery is running low.
Camera
The Infinix Smart X5010 is designed with two cameras including an 8 mega pixel rear camera (with a flash light) as well as the 2 mega pixel selfie camera. As a matter of fact, the picture quality for both the front and the selfie cameras is lacking most especially for indoor scenes. This may be a major setback to Instagram and snapchat freaks.
Storage and Internet
Another amazing feature on the Infinix Smart X5010 is its storage capacity of 16GB in addition to 1GB of RAM. With its 16GB Phone storage capability, you can download as many apps as you can from Google play as well as other files like music.
Speaking of internet, the Infinix Smart X5010 does not support 4G network since it was designed to use only 2G and 3G internet connections. This may happen to be another setback in this technology evolving era where every internet user prefers 4G internet. However, the good news is that it supports wi-fi which you can connect to for a faster internet experience. With the Infinix smart X5010, you don't have to be selfish with your internet since it also supports Hotspot internet sharing. With this feature, you can actually enjoy internet with your friends.
So if you looking for a phone that won't break the bank? Hurry to your nearest shop and secure yourself a brand new Infinix Smart X5010 at an affordable price of 339,000/-. You can also order for the Infinix Smart on Killimall and Jumia at
Infinix Smart X5010 Tech Specs