Microsoft has announced a new version of Nokia's first android powered smartphone. The Nokia X2 resembles its precedesor  the Nokia X but this time features a bigger 4.3 screen, 1Gb of Ram and a 1.2 Ghz snapdragon processor a 5MP camera and a 1800mAH battery. Nokia even remember to add a Home button which was not there in the old version.
This Android powered Nokia X2 will feature similar features to its precedesor the Nokia X such as the Windows Phone like UI and will come in an array of colors such as glossy green, orange, or black, with yellow, white, and dark grey with more colors expected later. However one of the new improvements is fastlane which will make multitasking faster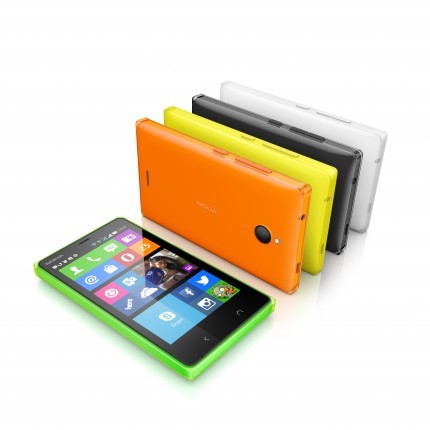 You will be able to own a Nokia X2 for about $135 which is 99Euros in the UK and globally in July.
We are however surprised that Microsoft is still pushing for the manufacture of Android smartphones despite the presence of the Microsoft owned Windows Phone