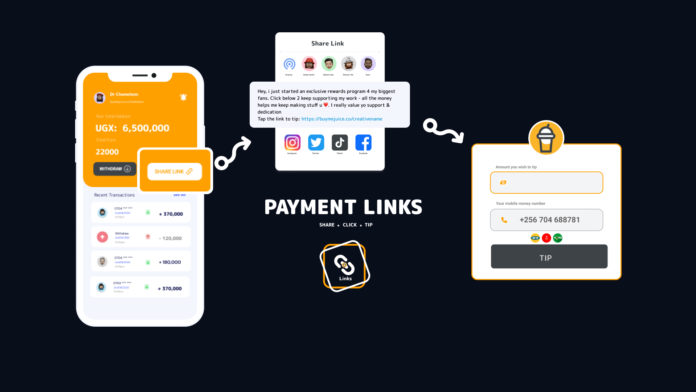 Buy Me Juice, a trailblazing platform designed to empower artists, musicians, and creators, is set to redefine the way the creative community connects with fans and monetizes their talent. The highly anticipated online launch event, scheduled for July 18th, 2023, will showcase the platform's revolutionary features, marking a significant milestone in the creative industry.
Buy Me Juice has been meticulously crafted with the aim of revolutionizing fan engagement and income generation, providing artists with seamless tools and unparalleled opportunities to thrive in their artistic endeavors. The platform offers cutting-edge features such as QR codes for effortless fan connections, payment links for streamlined transactions, and real-time tips tracking, enabling artists to gauge their success and build a loyal fan base.
During the exclusive online launch event, attendees will have the privilege of experiencing an immersive keynote presentation, where the visionary minds behind Buy Me Juice will unveil the platform's groundbreaking features, unveiling a world of creative possibilities. Artists will gain insights into how the platform empowers their journey, rewards their talent, and offers a new era of connectivity, inspiration, and monetization.
With its user-friendly interface and powerful features, Buy Me Juice has already captured significant attention from the creative community. Early adopters have praised the platform's ability to foster creative brilliance and provide a sustainable income stream for artists worldwide.
The online launch event is an opportunity for artists, musicians, and creators to be among the first to explore Buy Me Juice's revolutionary capabilities. The event promises an unforgettable experience filled with exciting announcements, live demonstrations, and surprises.
Solomon Kitumba, Team Lead for Buy Me Juice, expressed the vision behind the platform, stating, "We believe that every artist deserves a platform that empowers their journey and rewards their talent. Buy Me Juice is our answer to this need." The online launch event serves as the gateway to a new era of creativity, where artists can connect, inspire, and monetize their craft like never before.
To secure a virtual seat at the Buy Me Juice online launch event, artists, musicians, and creators are encouraged to RSVP at https://forms.gle/GhnRNRat3EXQJVAJ8 and join the community dedicated to shaping the future of the creative industry.