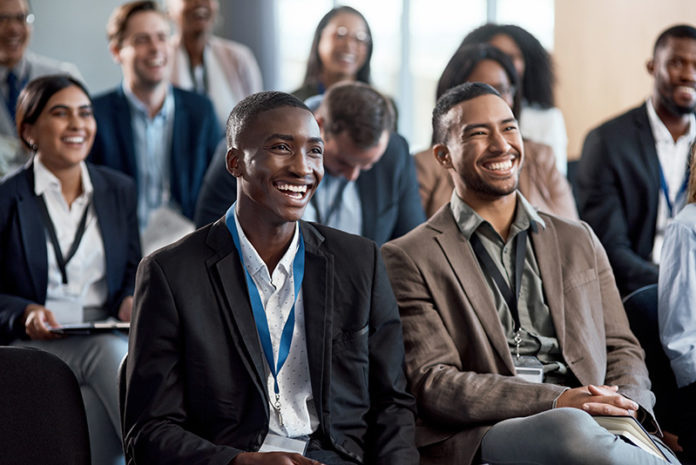 Tom Kuhlmann, a renowned e-learning expert, believes that South Africa's learning economy could be the bridge between more established economies and the opportunities in developing economies. The democratization of online learning has allowed anyone and any market to access information and educational material, enabling developing economies to catch up quickly. Kuhlmann, who is the Chief Learning Architect at Articulate, maker of the world's most popular apps for online learning, says that South Africa plays a significant role in this transformation. Articulate serves 120 million learners in over 170 countries, with a customer base of more than 120,000.
Kuhlmann will be the keynote speaker at the Learning Indaba, a free-to-attend conference series that provides Human Resources and Learning & Development (L&D) professionals with insights on resources, latest trends, and best-practice methods in the eLearning space. The conference, started in 2013, also provides attendees with the opportunity to network and collaborate with peers from various industries. This year's Learning Indaba will take place on 1 June at Johannesburg's Bryanston Country Club and will also be streamed online.
Kuhlmann notes that real learning is a solution process, and a lot of it is self-directed. He adds that technology has changed the dynamic of organisations and their training teams' role as gatekeepers to critical content and learning experiences. As a result, instructional design needs a radical shift towards impactful learning experiences. He further notes that many organisations are repackaging content as instructional design, whereas anyone can access content easily. With more AI-driven tools emerging, it will become even easier to access content.
The Articulate Roadshow, a pay-to-attend event that will follow the Learning Indaba, will take place on 2 June at Bryanston Country Club and on 6 June at the Cape Sun Hotel in Cape Town. Kuhlmann, who is excited about the Articulate Roadshow's first-ever appearance in South Africa, says that the event is an opportunity for attendees to learn and connect with their peers and Articulate's training team. The Roadshow provides hundreds of tips and tricks and offers take-home resources in a fun and informal environment. Kuhlmann says that he tries to keep things practical and achievable, regardless of where one is in their learning journey.
Attendance at the Learning Indaba is open to all, and access to previous session recordings is included. Registration also allows access to upcoming events in the series.
Tickets for the New Leaf Technologies Learning Indaba and Articulate Road show can be booked at 2023 – New Leaf Technologies and Articulate Roadshow – New Leaf Technologies