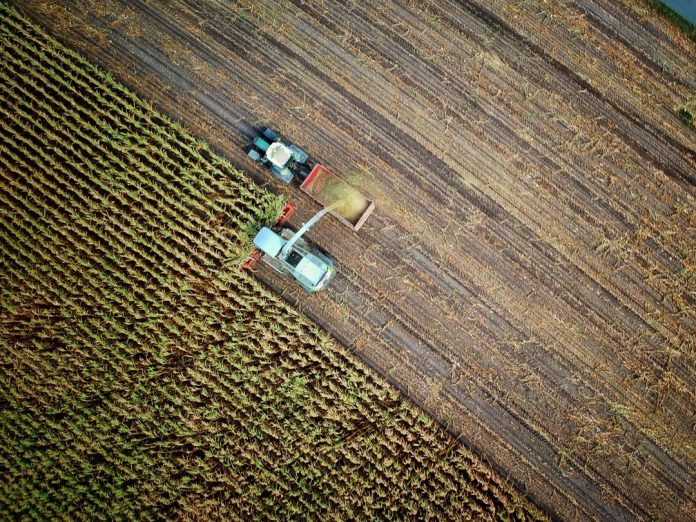 O-Farms is a business accelerator initiated by Bopinc and Village Capital, in partnership with IKEA foundation, with the goal of making circularity a mainstream approach for improved livelihoods and sustainability. For implementation of the accelerator activities in Uganda, O-Farms is teaming up with Hive Colab.
The agricultural value chains generate many losses and byproducts that are often disposed of as waste, making agriculture the most relevant sector to leverage on for opportunities for a circular economy in Uganda.
Target sub-sectors
The following agriculture sub-sectors in Uganda generate considerable waste and by-products during production and processing:
Crops (Oil and nut crops, root crops, pulses, plantains, cereals and grains), Horticulture (Fruits and vegetables and industrial crop processing) Livestock (Cattle, goats, sheep, pigs and poultry), Fisheries (Nile perch and tilapia).
The above sub-sectors have huge potential for circular agribusiness models with tremendous business opportunities and business models for reusing or bringing agricultural food losses or waste and by-products back into the food system by producing human food or food supplements, animal feed, biodegradable packaging for food and beverages, bioenergy, organic fertiliser and compost.
What is O-Farms are looking for in applicants?
Hive Colab is looking for a diverse cohort of SMEs building innovations or business models for bringing agricultural food losses, or by-products back into the food system for:
Processing into ingredients for food for human consumption
Processing into ingredients for animal feed
Processing into biodegradable packaging materials for food and beverages for the food industry Processing into organic fertilizer or compost as inputs for agricultural production
Processing for Bioenergy generation for agriculture value chains
Examples include: Using rejected tomatoes for ketchup, banana peels for food packaging or rice husks for animal feed and fertiliser.
What O-Farm have to offer to the selected participants?
The circular agribusiness SMEs can expect to receive benefits such as; Competitive peer-to-peer awarded, seed grants of up to Euro 50,000 (for 4 (Four) selected enterprises) and Networking opportunities to showcase a solution and meet with investors & other stakeholders.
Eligibility criteria
Hive colab wants to see circular agribusiness become a mainstream approach for entrepreneurs in Uganda food systems by 2025, to achieve this we will be accelerating a cohort of 11 circular agribusinesses in partnership with Bopinc, Village Capital and IKEA Foundation within a period of 1 and half years to steer the transition from linear to circular food system. We are therefore looking for circular agribusiness SMEs that meet the following minimum eligibility criteria:
Legally incorporated in Uganda with at least one founding team member and owner being Ugandan For-profit company or farmer group
Must be a growth stage SME with an existing customer base generating sales and revenue (Post- revenue)
With an innovative solution for bringing food losses, or the by-products generated in food production or processing, back into the food system
Businesses that intend to grow significantly over time, are what typical venture investors refer to as "scalable" businesses – particularly those that explicitly intend to link to larger companies.
A strong preference will be given to entrepreneurs that have lived experience with the problems they seek to address.
Strong preference will also be given to founding teams that are overlooked by traditional venture capital ecosystems ie: those in the peri-urban areas, and female founders.
The existing team of at least 2 full-time members. Ideal organizations will have larger existing staff, but some models may require less full-time support or rely more on contractors.
Have some level of customer or business validation. Validation can be defined as revenue, and customer waitlists.
How to Apply
You can apply for the O-Farms accelerator online by clicking this link https://vc4a.com/hive-colab/o-farms-agribusiness-accelerator/application/ and following the prompts. 
Please note that the call for applications will close on 16th October 2022 (Midnight EAT). For more information and/or any questions, please email: o-farms@hivecolab.com