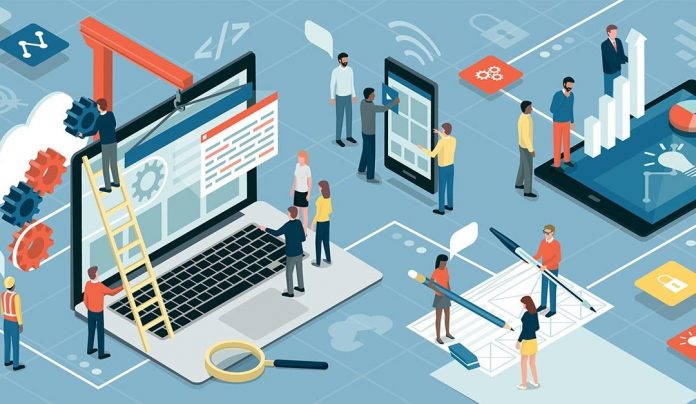 Every business knows how IT specifically and uniquely affects its own operations. Whether they are used for communication, for making sales, or for filing documents and data, technology is deployed precisely the way it is needed in each individual working environment.
However, enlisting the help of IT support and gaining the benefits of managed IT services might be slightly less familiar to those business owners who like to do everything themselves. The truth is, if this is the case, they could be missing out on properly optimizing their IT systems to produce the maximum benefit.
IT support and managed IT services, generally, prevent data losses, give guidance on all things "tech", and help provide staff with the means to raise their everyday productivity.
IT guidance
E-commerce and the digital side of business are booming all around the world, with statistics making interesting reading for any company wondering if they are fully tapping into this growing market. Using IT support, a business can have better faith in their own ability to be a bigger fish in this biggest of ponds.
With managed IT services from Techware Corporation it is possible to remove the hassle and stress from the quest to have smooth online operations. Selling online, giving excellent customer service to online customers, and maintaining strong communications is much more difficult if your IT services are inconsistent or unreliable. That is where IT guidance comes in.
An experienced IT support team should be able to advise you on the best systems to implement, as well as being on hand to fix any issues that arise.
Data protection
Perhaps the most important aspect of managed IT services is how they will help keep your systems safe, protecting data and preventing cyber-attacks.
Businesses across the globe are targets of cybercrime and this situation is made worse by business leaders not knowing how to protect themselves. Quality IT support will back up your data, provide you with recovery solutions, implement network security,and be able to adequately advise staff on how to be safer online.
Data protection is a legal requirement, so if your business is not taking the necessary steps to ensure it, enlisting the help of professionals is essential.
Increased productivity and support
If your business does not use managed IT services, it is likely that it either has its own IT department or no IT support whatsoever. Staff members quickly become tired of having to turn computers off and back on again in the hope that they miraculously fix themselves and spend endless amounts of time on the telephone to unresponsive IT units.
With outsourced, prompt, and efficient IT support, this does not have to be the case. Proper IT services will increase productivity in your business by reducing stress and frustration in your workforce, allowing them to get on with their jobs.
Not only will this make team members happier in their work, but they will also trust and support you as their leader for providing them with an adequate environment to succeed.