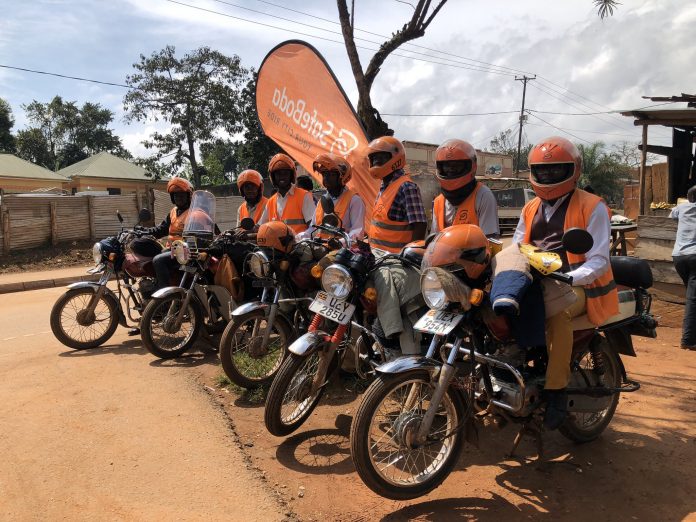 SafeBoda Cashless which is a digital wallet found in the SafeBoda app, used to support top-ups via mobile money only. This month, the bike hailing company has now introduced a method to top up your Cashless account by handing the driver (bike owner) cash who then tops it up on your account at a zero cost.
The good news is that topping up your SafeBoda Cashless account by a SafeBoda is free, unlike mobile money which has transaction fees.  
This option makes all SafeBodas actively working on Kampala roads your Cashless agents. To use this top-up method, all you have to do as a customer is to let your SafeBoda know that you would like to top up with them. He/She will then initiate the transaction. Once you have received your Cashless, you will be expected to give the SafeBoda an equal amount of money. This option has zero transaction costs and is convenient because it can be done before or after a trip.  
Launched in 2017, Cashless is a digital wallet found in the SafeBoda app and speaks to the company's ambition to digitize the movement of money as it evolves into something bigger than a transportation app.
SafeBoda Cashless offers more transactions and benefits exclusive to the Cashless customer. Once an app user goes cashless, they are able to enjoy: 20% discounts on all rides and 4% cashback on all airtime transactions. They are also able to share airtime across all networks, share Cashless with other Cashless customers and send and track packages.
Apart from SafeBodas, other ways to top up your SafeBoda Cashless account include: Top up with mobile money by tapping TOP UP on the home menu and sharing Cashless from one account to another.
With this new top up feature, one won't need to find a mobile money spot to first top up their account. We tested the feature and found it rather convenient.