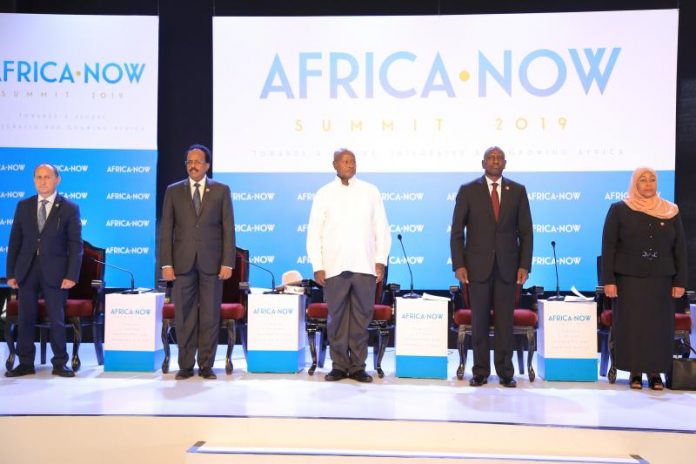 The fact that not everyone is able to make it out to each event, a comprehensive live coverage is the solution to help you reach those people who would otherwise miss. Connecting with your target audience at a live event is a great way to leave a lasting and positive brand impression.
When just one media house is responsible for taking care of everything at a live event, things can easily slip through the cracks especially if it's as sensitive as one that has over 8 heads of states, but not NBS television.
For the past 2 days, 12th and 13th March, Uganda hosted the inaugural Africa Now Summit that had over 8 heads of states,1000+ delegates and over 20 African countries represented to address the challenges of young Africans. NBS television was the strategic media partner, tasked to cover the event live for two days in a row. The event was covered to the maximum, with flawless feeds that were crispy clean and clear with perfect sound, an all day streaming for viewers across Africa and around the globe to watch, basically leaving nothing to book.
An audience from all over Africa was able to engage in discussion about the event together, the timeliness of the picture made viewers feel like they're at the event. As for the online audience, they all had one hashtag to follow and share opinions to stay connected with the event (#AfricaNow19). All over the web, people couldn't help but thank NBS for bringing the event to the comfort of their phones, laptops and sitting rooms.
In the 10 years of her existence, NBS TV has been tasked to deliver on many occasions and I must say, they are living up to that promise.