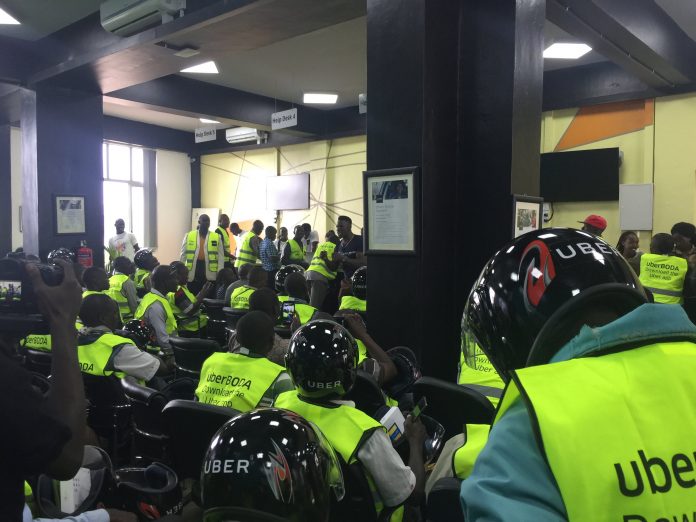 Uber, a ride hailing company launched UberBoda, a service where riders can order for motorcycle rides instead of cars within the city of Kampala. Users in Uganda now have the option to either order an  UberX or an UberBoda.
Yes, UberBoda is not the service offering bike trips in the country but they had to venture into the space. This follows the amount of data and research they have in other areas such as Jarkata in Indonesia where they have an equivalent service called UberMoto, which has fully scaled in the city.
UberBoda is available mainly in the areas of Makerere, Mulago, Lubiri, Bukoto-Kamwokya, KIU-Kansanga, Kitintale, Kulambiro, Nakivubo-St.Balikuddembe market which is smaller than the UberX service area.
These are the areas with more Uber requests and this is a test period for the company to study the market and scale to other areas of the city just like the car option. This makes sense because they have to train 'drivers' (as they are called in the bike app) on how to use the app, ethics and do checks on insurance and permits as they sign up more drivers.
A small service area launch might suck to some users but Uber's approach is to have the service completely unavailable rather than trying to order a bike and seeing no drivers. Aaron Tindeseega, the Uber General Manager Uganda told this blog that the service area is going to expand with time and the number of driver signups is overwhelming but the Uber has to carry out it's quality control and strict registration measures. Aaron added that "UberBoda drivers get insurance cover for a year that will be renewable."
UberBoda is quite affordable and the rates are as follows;
Minimum fare – UGX  1,500
Base fare – UGX 500
Per Kilometre – UGX 450
Per Minute – UGX 70.
What's More?
Well, we have studied that Uber actually studies the markets it launches in and comes up with all sorts of tests and solutions for different markets.
Let's start with UberMoto in Jarkata, Indonesia for example, the city is crowded and full of traffic and hence the use of cars can be annoying hence users tend to use motorbikes. One can say the same for Kampala, where daytime traffic is bad and when you are late for a meeting you are most likely to jump on a motorbike rather than a car. 
When I tested the app in Jarkata, we realised that there is a users can pair with driver once they see their bike by entering a pairing code. This might come to Uganda considering their competition 'SafeBoda' has the feature live in the country.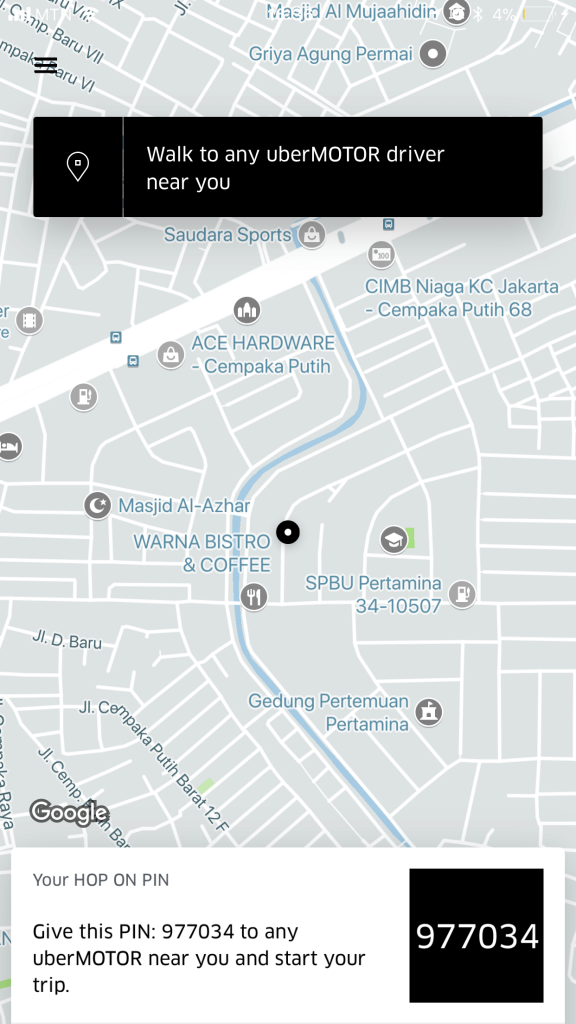 In Tanzania, where the 'tuktuk' is very common, Uber came up with a new service called UberPoa where 2 riders can order a three wheeled motorcycle. The service is so localised that the instructions are in Kiswahili not english as one would expect for an international app.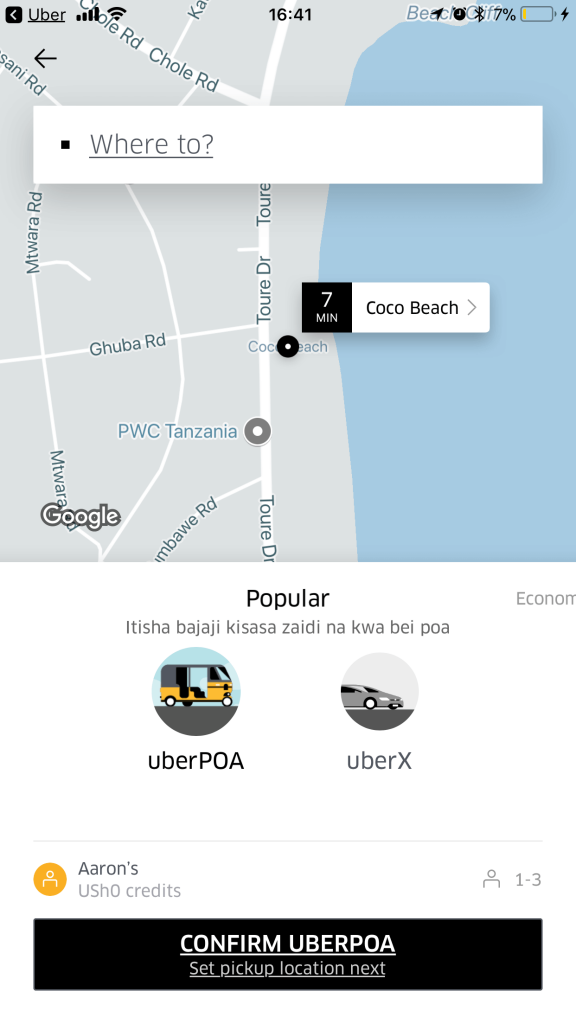 In Kenya, Uber launched an even lower cost service for car rides called UberCHAPCHAP which uses fuel efficient vehicles (900cc to be precise) to offer users rides that are cheaper than those of UberX.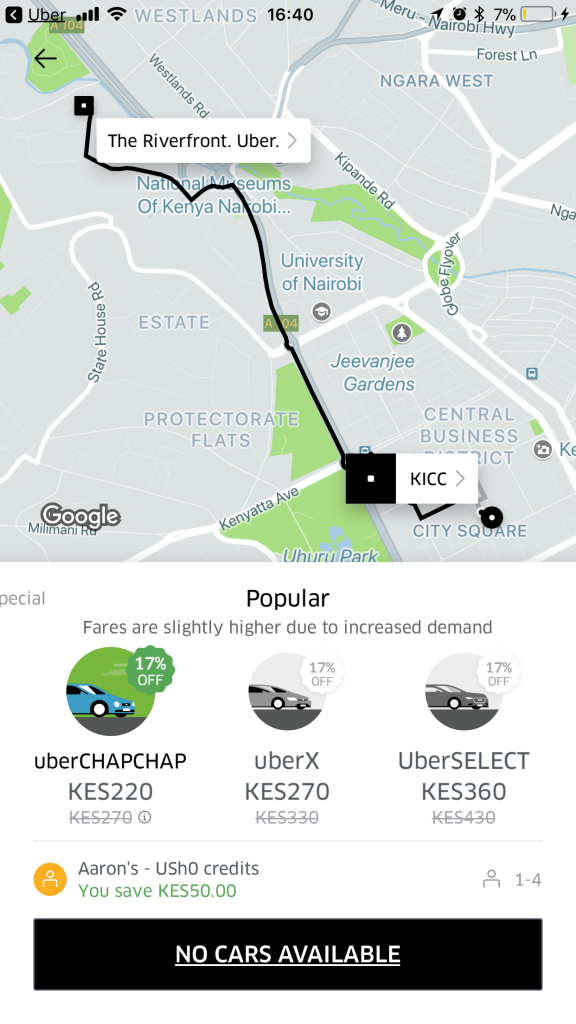 In Uganda, we can predict that UberBoda will be a platform for Uber to launch other services we have seen in other countries such as UberEats and UberXpress. You remember when Uber did an UberChoma promo for delivering free nyama choma using cars. Well, the free meat was nice but some deliveries took long, why, because cars can't beat traffic.
In Indonesia, Uber uses UberMoto drivers to make food deliveries and package deliveries because they can manoeuvre traffic jam and get your delivery in time. The same drivers also deliver packages from offices and homes using a service called UberXpress.
So this would make a lot of sense if Uber did the same in Uganda once, UberBoda has scaled to more areas. Don't be surprised when you see UberEats, UberXpress or even UberChapChap coming to Uganda soon
Let us know what you think of this in the comments below.